Mandu Reid image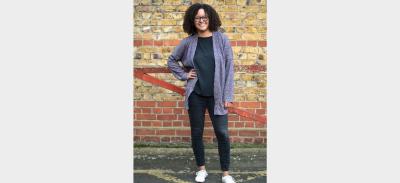 Manifesto
THE TIME IS NOW.
There has never been a female Mayor of London, and it shows. Women in London have to live with the largest pay gap, the most expensive childcare and the highest rates of sexual assault in the UK.
We can build a better, more equal London where no woman has to live in fear of violence.
Make ending violence against women London's top priority 
Invest in a care-led recovery
Create affordable childcare for all Londoners
Make London a wellbeing capital 
Elect a voice for equality at City Hall
On 6th May you have the chance to show the other parties that equality matters. London elections are different: the system is fairer so every vote counts and you can vote for multiple parties to ensure you have the maximum impact on the result.
SHARE YOUR VOTES
WITH EQUALITY ON
6th MAY
WOMENS
EQUALITY
PARTY
Because equality is better for everyone
www.womensequality.org.uk
Prepared by Amy Killen as election agent for Mandu Reid at Women's Equality Party, Kemp House, 152-160 City Road, London EC1V 2NX
Women's Equality Party logo

Disclaimer
The information on this page also appears in the statutory election booklet that is sent to every registered voter eligible to vote in these elections. The content is the sole legal responsibility of the candidates and their election agents and has not been supplied by the GLRO or the London Elects team.